Manufacturing & Production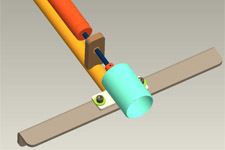 The Multi Increment Sampling Tool was designed to allow users to quickly and effortlessly collect increments in a variety of soil types consistent with current US EPA Method 8330B guidance. Typically 30 to 100 individual soil increments are collected per sample design. Thanks to the MIS tool's design, users do not have to clean between increments and the stainless steel construction prevents rusting. The MIS was developed to reduce issues with discrete sampling and composite sampling with limited increments.
---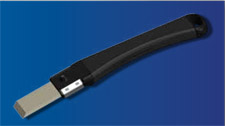 The Quick Skive removal tools consist of an ergonomically designed handle that uses special engineered non-metallic blades specifically designed for removing materials from delicate, fragile and scratch prone surfaces. The tools have many applications for aviation and industry including the removal of stealth materials, sealants, and gap fillers from aircraft fuselages and components for on- and off-aircraft repair applications.
---
The Small Unit Water Purification System (SUWPS) is designed to provide up to 100 gallons per hour of ultra-filtered water and up to 10 gallons per hour of drinking water from the reverse osmosis system. SUWPS is a fully configurable water purification system consisting of a pre-filtration module and a reverse osmosis module.
---
The patented MagC is a green technology, advanced metal-air battery which uses magnesium as a fuel to generate electricity. Developed specifically for use with water purification systems, the MagC produces four times the amount of water per unit weight than any other advanced Li-ion battery technology!
---
Download Our Manufacturing & Production Product Catalog
---
Software Sales & Consulting Products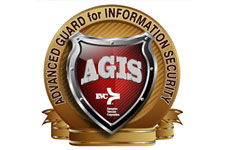 The Advanced Guard for Information Security (AGIS) Cross Domain solution is a secure, bi-directional file transfer mechanism to transfer high-risk complex data files such as Microsoft Office™, XML, TXT, PDF, and imagery file formats between domains of varying security classifications while retaining the original file format.