Special Operations Forces (SOF) Tactical Network (C5ISR*) Capabilities
Providing a broad range of tactical C5ISR capabilities supporting local, state, regional and federal networks
Enterprise Ventures Corporation (EVC) provides a broad range of tactical C5ISR capabilities. We support tactical and strategic networks for Special Operation Forces (SOF) both in and outside the continental United States. Additionally, we support a variety of local, state, regional, and federal networks with unique broadband communication requirements. Our subject matter expertise provides direct support to Combat Operations Centers in forward-deployed combat zones. We also support responders to natural and manmade disasters. For clients operating in high threat and high stress environments, EVC is a highly efficient partner in times of greatest need.
Tactical Network Modeling, Simulation and Analysis (MS&A)
EVC's core competency in Network Modeling, Simulation and Analysis (MS&A) is based on the diverse expertise of our MS&A staff. Our team includes communications product design, network architectures, network protocols, wireless and wired transmission modeling, and network modeling at varying levels of abstraction and fidelity. EVC combines our experience with in-depth knowledge of multiple simulation and analysis tools (such as Riverbed®, QualNet®, and custom tools). Our thorough understanding of the client's network and requirements ensures maximum return on the MS&A resources invested.
Our expertise in network MS&A can be applied successfully to optimize planning, design, and execution of everything from minor network upgrades to major architectural changes. This includes maximizing the efficient use of existing network resources, rolling out new services and applications, improving network survivability, troubleshooting existing performance problems, and much more.
Extensive experience with the tools and products that United States Special Operations Command (USSOCOM) is currently using and evaluating. These include: Riverbed®'s Modeling and Simulation tool chain, SteelCentral Network and Performance management with NetPlanner/Modeler, Steelhead appliances for Wide Area Network (WAN) acceleration, and AppResponse NetProfiler for application monitoring and analysis.
The ability and insight to utilize these technologies to drive innovation and support advanced network-level Service Level Agreements (SLAs) (throughput, latency, availability) and isolate issues before they become critical.
Riverbed® and QualNet® expertise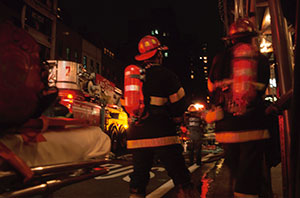 We enlist a real-time modeling and simulation capability developed by our parent company, Concurrent Technologies Corporation (CTC). This capability performs predictive data analysis of application (video, voice, and data) performance in broadband municipal wireless, cellular data, satellite, or terrestrial copper/optical networks. It also provides the ability to accurately design and test solutions for critical communication networks in a virtual environment.
EVC's MS&A can benefit municipalities, counties, and states by:
Predicting network performance before spending money on deployment
Pre-installation performance analysis and capacity planning
Systems and hardware performance modeling
Traffic flow analysis
Wireless, wired, and hybrid network simulation
Tactical Network Analysis, Design, Testing, and Integration
EVC's core competency in Tactical Network Analysis, Design, Testing, and Integration is based on significant experience working in direct support of the United States Marine Corps (USMC).
Subject Matter Experts (SMEs) with extensive experience developing service-level management solutions. Over 20 years' experience in Research and Development (R&D) for communication products, including four Service Level Management patents.
SMEs with extensive experience in modeling and simulation, network analysis, and WAN acceleration. This includes data compression R&D experience and two WAN acceleration patents.
SMEs with extensive Web development experience using C#, jQuery, java script, and Visual Basic®. With over 10 years' experience specifically in operational Web-based systems, our knowledge of database system structures used by operational forces allows for rapid integration with existing systems.
The ability of our SMEs to deploy alongside operational forces to rapidly develop unique collaborative systems to meet their immediate needs.
EVC's core competency in Tactical Web Portal development and management is based on significant experience working in direct support of USSOCOM, Marine Special Operations Command (MARSOC) and the USMC in both garrison and deployed environments.
Personnel available to deploy at a moment's notice. 
100% cleared p

ersonnel 

at appropriate levels to immediately support Secure Internet Protocol Router (SIPR) Network Web portals, for support of tactically operational forces.
Personnel to support Top Secret networks as required.
Our extensive experience with operational forces, providing unique insight to quickly and accurately communicate with operational commanders and staff, in direct support of operational forces.
Our credibility with Special Operations Forces (SOF) and the USMC Cooperation forces, gained through years of deployed direct support.
Staff experience:

12 hours a day, seven days a week support coverage for more than five years in Iraq and two years in Afghanistan.
Several years of support aboard ship during Marine Expeditionary Brigade and Marine Expeditionary Unit deployments.
EVC's competency in Technology Management is based on significant experience analyzing and developing technology assessments.
Digital satellite radio
Fast router technology
Communications-on-the-move
Alternative power sources
EVC develops the following program acquisition documentation:
Concepts of operation
Operations and maintenance manuals
Technical design packages
Test plans
High Speed Data Communications Systems (HSDCS)
EVC developed and operates a wireless broadband network operating in the licensed bandwidth allocated by the Federal Communication Commission (FCC) for Public Safety (4.9 GHz) and Intelligent Transportation System (ITS) (5.9 GHz) broadband wireless networks.
This network provides a test bed to evaluate the cost/ performance tradeoff when utilizing these types of networks to support public safety and first responders. EVC's 500-squarefoot Systems Integration Laboratory provides the resources to test and evaluate technologies that are under consideration for public safety or ITS wireless networks. Our experience with Homeland Security and the Department of Defense enables us to facilitate interagency government and private-sector communications for national emergencies. We can provide the common language to communicate between agencies.
Commission (FCC) for Public Safety (4.9 GHz Wireless) Networks
EVC competency in Intelligent Transportation Systems (ITS) (5.9 GHz) Broadband and Federal Communication Commission (FCC) for Public Safety (4.9 GHz Wireless) Networks is based on significant experience working in direct support of 4.9 GHz and 5.9 GHz licensed and 2.4 GHz and 5.8 GHz unlicensed broadband wireless networks.
Wireless network system architecture design
Equipment evaluation in a test bed network
Modeling and simulation of 4.9 GHz and 5.9 GHz licensed and 2.4 GHz and 5.8 GHz unlicensed broadband wireless networks
Technical assessments and feasibility studies:

Data repository and side-by-side analysis of wireless communications networks
Wireless broadband network baseline performance analysis
Application software/firmware performance analysis

Cost versus performance tradeoff analysis
Testing and evaluation of emerging technologies
Technology demonstrations
Installation of wireless networks
Spectrum management:

Site surveys
Spectrum analysis