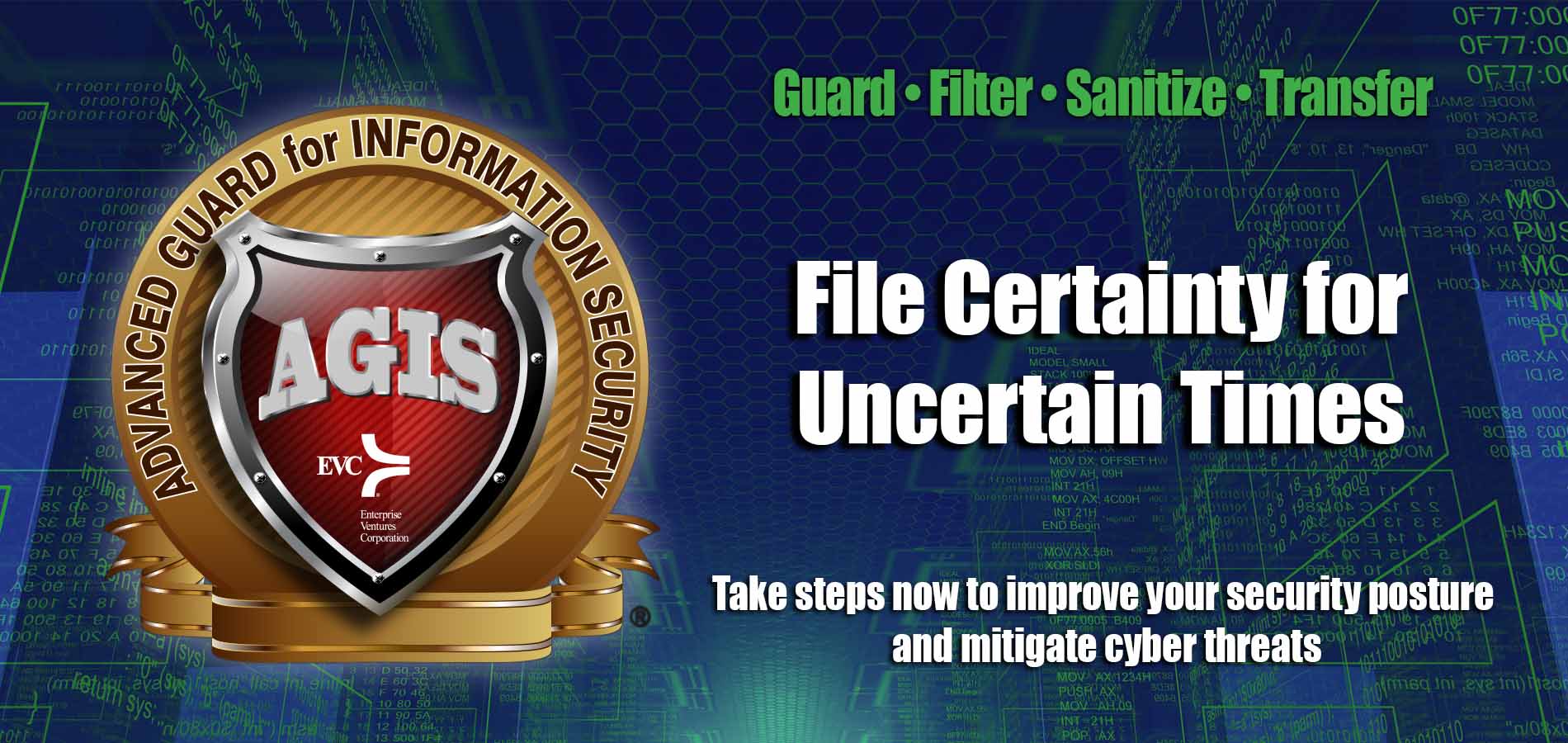 Secure File Transfer with Advanced Guard for Information Security (AGIS)
Protect your organization with our verified cross-domain solution
AGIS is a secure, bi-directional file transfer cross-domain system. The system securely transfers at-risk data files such as Microsoft Word, Excel, PowerPoint, PDF, and imagery file formats between networks of varying security classifications while retaining the original file format. These files are high-risk targets and susceptible to viruses, malware, malicious code, hidden content, and embedded objects. Risks can be mitigated through AGIS!
Inspects and removes content based on organizational policy while preserving the original file format
Supports up to 16GB files
Filters to convert RTF and HTML to text
Supports Simple Network Management Protocol (SNMP)
Provides for two types of interfaces that support strong and weak authentication
Features Filter Sidecar Protocol Support

Providing a separate filtering policy for each file
Preserving or removing macros
Examines files for password protection or encryption and passing them if directed
Deep content file inspection
Embedded object cleaning
Malware-based Data Loss Prevention
Virus scanning
Reduced FOIA-related data spills
Insider threat detection
Malicious code removal
Image inspection
Steganography destruction
Threat removal
Hidden content detection & removal
"Dirty word" search

Designed for interoperability with current web technology; requires only a client machine browser
Installed in the server room and requires no more than 2u of rack space – can also run in a Virtual Machine environment
Supports up to 20,000 users on a single system
Handles 3,000 logins and 500 simultaneous transfers
Developed to meet DoD directive 8500.2
Listed on NCDSMO baseline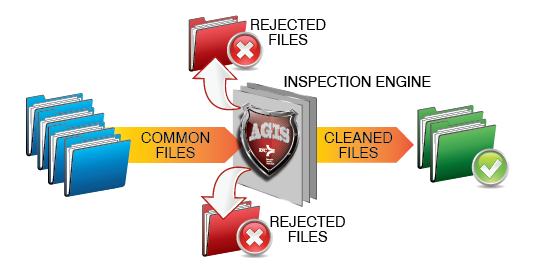 Contact us to learn how we can help your organization.