David A. Schario, President
Mr. Schario is the President and a member of the Board of Directors of Enterprise Ventures Corporation (EVC). As President, Mr. Schario is responsible for overall strategic direction of activities including business development, contract performance, company operations, financial performance, human resources, and strategic growth of EVC. He brings 30 years' experience in leading organizations that accomplish the design, installation, and management of manufacturing facilities and operations in the aerospace, military, and automotive finishing industries. These organizations have received accreditations and awards, including AS 9100, ISO 9001/14001, General Motor's Target for Excellence Award, American Association for Laboratory Accreditation (AALA), and Preferred Supplier Awards.
Mr. Schario is also Vice President, Services Group, at Concurrent Technologies Corporation's (CTC). He has served as a member of industrial research boards and also served as a technical peer reviewer for the U.S. EPA's Small Business Innovative Research program, providing technical and business case analysis of both Phase I and Phase II SBIR proposals.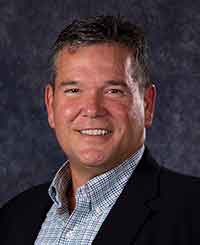 Edward D. Peretin, Managing Director, Production Services
With 25 years of engineering experience in the areas of design, testing, and manufacturing, Mr. Peretin has lent to multiple successes in systems development programs and production services to clients, including the U.S. Navy, U.S. Army, and U.S. Air Force. Currently he provides direction and oversight for EVC's Production department. In this capacity, he is responsible for all aspects of production, schedule, and cost performance for a multi-million Navy development program consisting of engineering and test support, logistics work products, hardware repair, and sparing. Products produced by EVC range from specialized tooling to complex electro-mechanical systems to support military weapon systems.
Alan J. Hrovath, Managing Director, Finance & Treasurer
Mr. Hrovath leads EVC's accounting/financial operations, ensuring EVC's ability to deliver quality products and solutions to drive client success. He is also responsible for EVC's Treasury function, having been elected Treasurer by EVC's Board of Directors in April 2018. He has served the overall CTC/EVC organization in various roles for nearly 15 years.
Previously, Mr. Hrovath worked for the Department of the Navy. He holds a bachelor's degree in accounting from the University of Pittsburgh. He will receive a Master of Business Administration (MBA) from Saint Francis University in August 2019.